Height:

5' 1"




Weight:

114 lbs.




Star Sign:




Birth Month:




Lucky Number:




Favourite Colour:

Blue




Eye Colour:

Dark Brown




Personality:





Favourite food:

Anything edible




Favourite Song Genre:

Punk,Rock, R&B




Loves:

Cartoons, My Teddy




Loathes:

Liars, Backstabbers, Self Centered Person




Favourite Quote:
Interests & Affiliations:
Reading, listening to radio, chill, watch TV, watch movie, window shopping (due to lack of cash), hang out with friends, watch fireworks, singing (with my deaftone voice), dancing and making friends.
Favorite Bands and Artists:
Linkin Park, Avril Lavigne, Rihanna, 98 Degrees, Black Eye Peas and lots, lots more...
*To me, Music Heals the Soul. I listen to different music according to my mood.*
About me:


I have several accounts which gives me the opportunity to make more friends.
I am under Friendster, Hi 5, Flixster, Bebo, MSN Spaces, Yahoo, Technorati and Lots more.
Why I decided to join Nutang is because I find that it is interesting and from my experience ever since I join in, the people here are very friendly and very supportive of one another.
I just joined this group on 7th August 2006 but it already felt as if I have been here for a Long time.
You, too, can Be part of This Cool Family.
But If you are not interested to be part of the family, could you Please kindly Rate Me, Sign My Guestbook (for members only) or just Tag Me? Or you can just try and Guess How Well You Know My Traits and My Drawbacks or You can just Give me a hug... :-)
Thank you for spending time browsing through my weblog.
Thank you very much...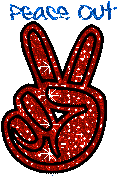 What is Life?

Visit my friends:

I have 51 friends. [View detailed list]
Member since 2006-08-07 01:26:48
Last logged in 2007-08-23 04:24:57